We develop comprehensive programs for women and children in collaboration with communities, local government officials, donors, and volunteers as a non-profit organization. Through education and economic empowerment, our programs aim to improve the lives of women and children in Nigeria.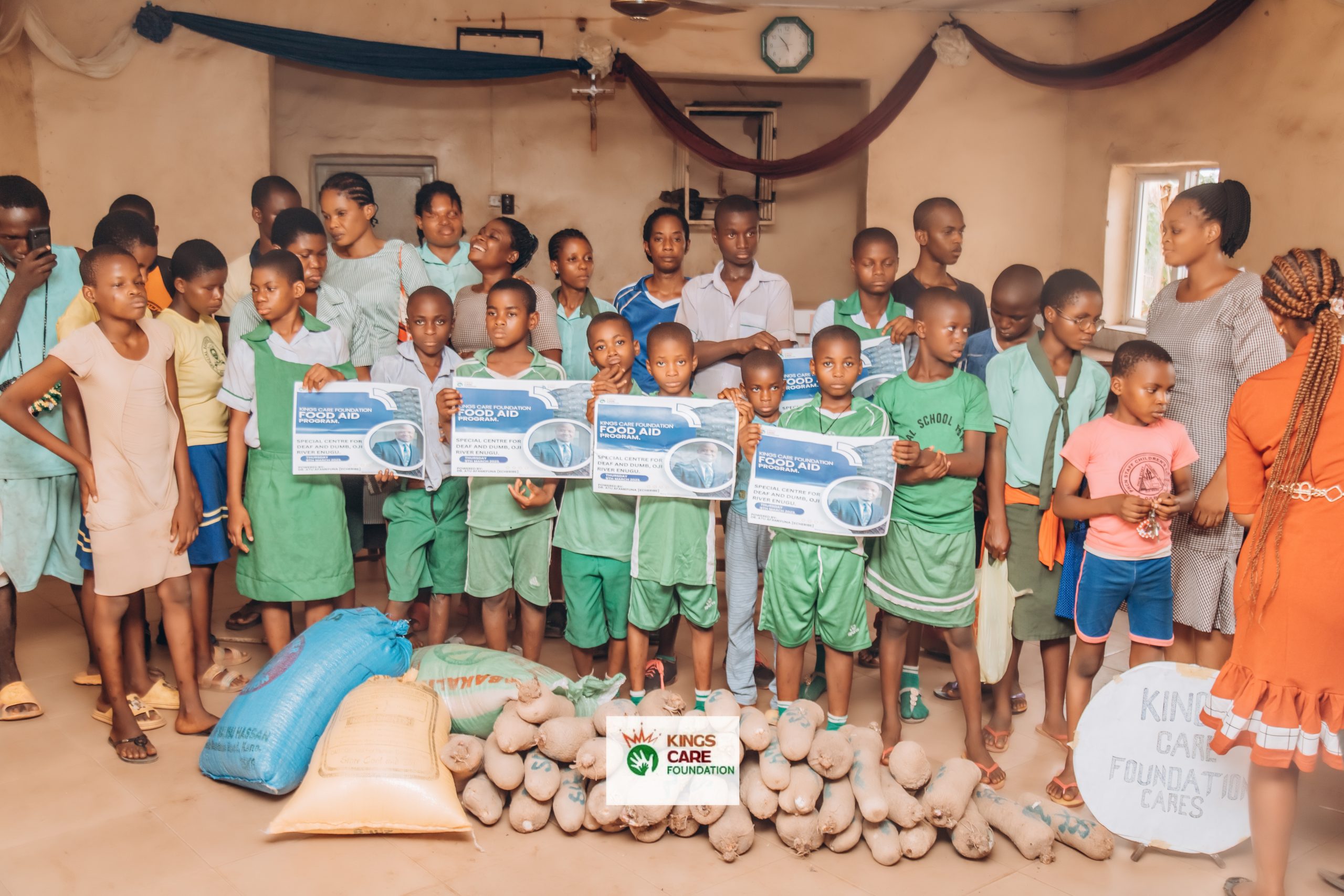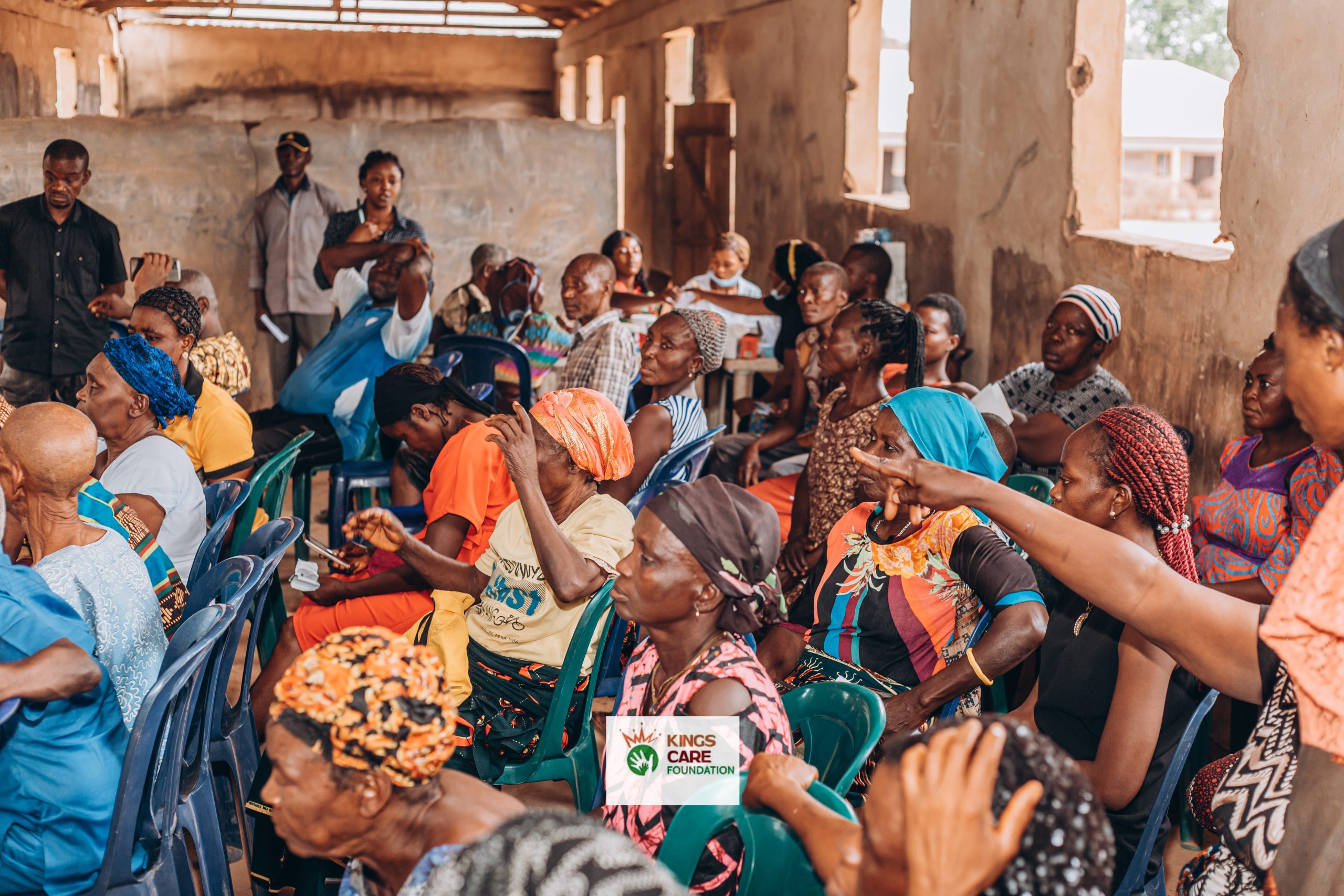 We Have Been Helping Women, Children and the Community Since 2017
Kings Care Foundation was established in 2017 as a non-profit organization whose primary aim is to help rural women and children break the cycle of poverty in their communities. Incorporated in the state of Michigan with tax exemption status as a non-profit, under section 501 (c) (3), our international headquarters is located in Saginaw, Michigan.  The foundation is also registered with the Corporate Affairs Commission in Nigeria as a charity organization.
Our Vision
A society of where vulnerable women and children have equal access to opportunities and resources, enabling them to live safe, healthy, and empowered lives.
Our Mission
Our mission is to empower disadvantaged women and children by giving them the tools, opportunity, and assistance they need to better their lives and end the cycle of poverty and inequality. We strive to promote gender equality and social justice through advocacy, education, and community engagement.
Our Objectives
Provide access to education and training opportunities for vulnerable women and children, with a focus on promoting life skills, health education, and vocational training before December 2028
Offer psychosocial support to vulnerable women and children affected by violence, abuse, and neglect, including counseling, therapy, and trauma-informed care before December 2028
Advocate for the rights and interests of vulnerable women and children by engaging in policy dialogue, community mobilization, and awareness-raising campaigns before December 2028
Establish partnerships with local organizations, government agencies, and other stakeholders to increase access to resources and support for vulnerable women and children before December 2028
Build community resilience and strengthen social protection mechanisms to prevent and respond to gender-based violence, child abuse, and other forms of exploitation and discrimination before December 2028
Our organization has been dedicated to a noble cause since its inception: empowering underprivileged women and children.
Children That Have Been Served
Join us on our mission to create a better tomorrow for children, the youth and our women
Head Office
1488 Cranbrook Dr. Saginaw Michigan 48638
Nigeria Office
166 Agbani Road Enugu, Nigeria
(989) 272-8067‬
+234 906 3573 107